While making my short film The Spaceman it was my goal to use as many practical effects as possible from stop-motion animation and miniatures to animatronics and props. The movie required combining a very small stop-motion puppet with a live actor. In order to make these two seem like they existed in the same environment I used as many transitional effects as possible. For example: I would show the stop-motion monster puppet, cut to the live-actor in the woods, then cut to the big foam-latex tentacle interacting with the actor and repeat. I also created composite shots that showed both the puppet and actor together.
There were two tentacles used for the movie. Since my budget was running low and I didn't have enough experience in making foam latex props of this size, I shopped around and found a great website called FrightProps. It was here that I found a tentacle that was already the size I needed.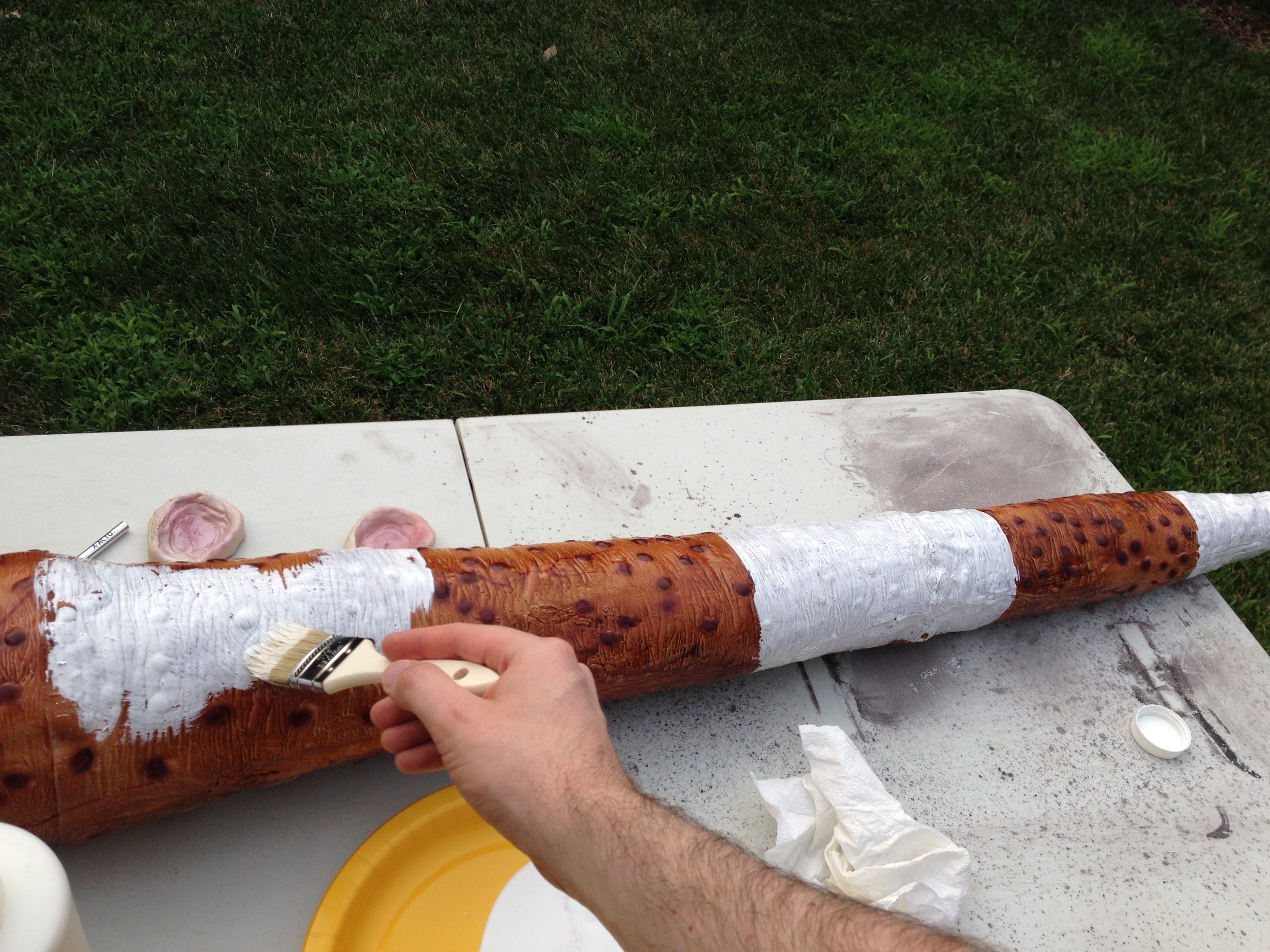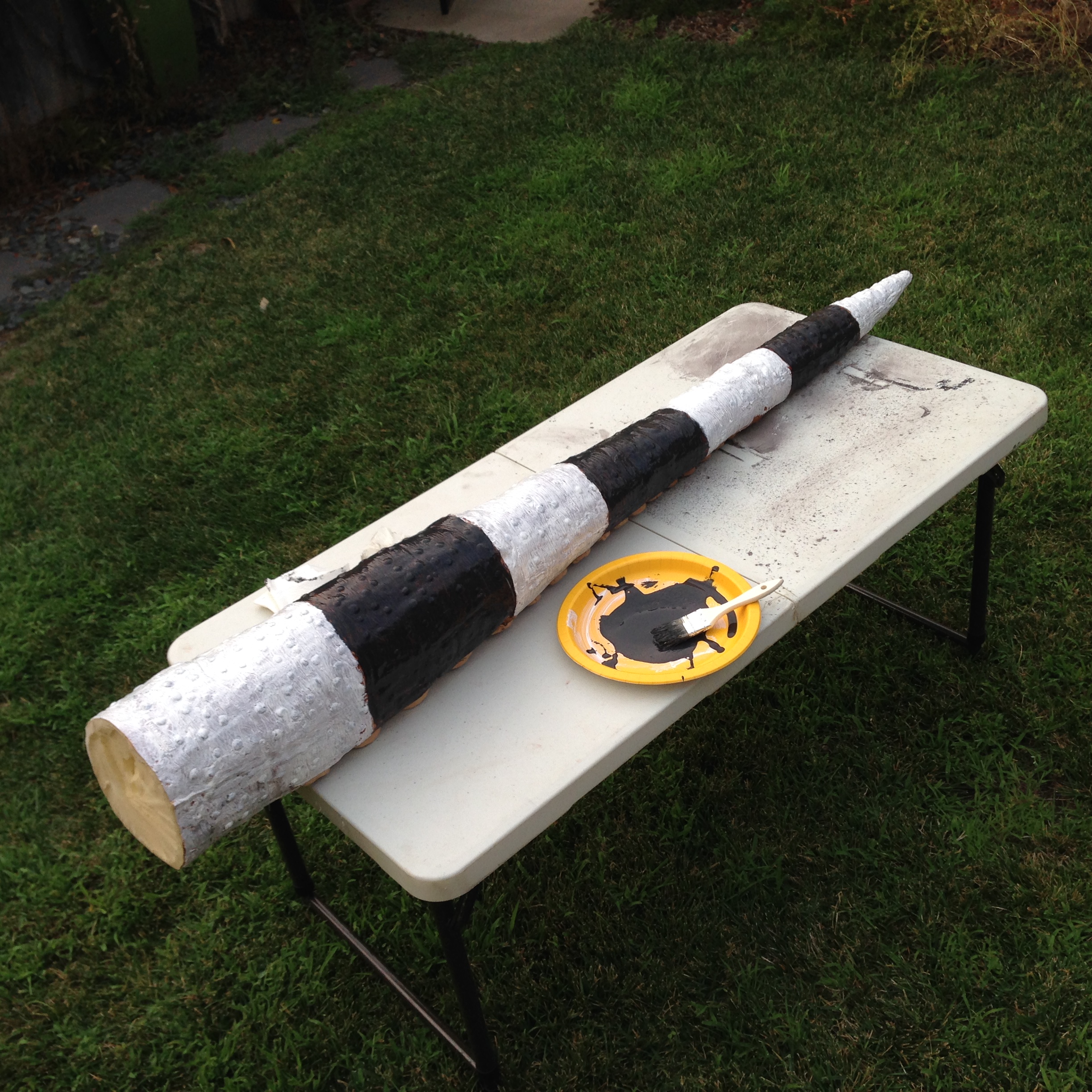 The tentacle was beautifully painted and had suction cups along the bottom, but unfortunately it didn't fit the look of the puppet. Upon more research I found that they also sold latex paint and so I painted black and white stripes on both tentacles. I cut the suction cups off one by one with an exacto knife and had to be careful not to show the damaged side while filming since the foam stuffing could be seen.
One tentacle was hollowed out and we used a 3D printed cable animatronics system inside. This took four people to run as we pulled the cables in varying directions to create realistic movement. The second tentacle was used to hit the actor and the ground without hurting him.